Small Quadruple Bar Necklace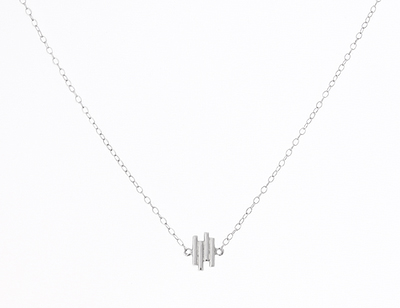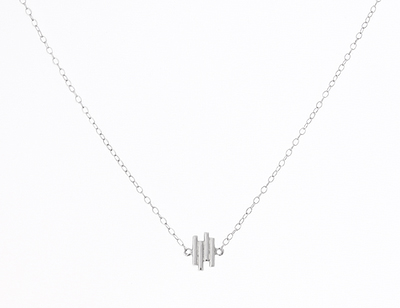 Small Quadruple Bar Necklace
This dainty necklace is created from four individual lengths of silver bars fixed together at varying heights. Polished silver finish.
All of the beautifully handmade items are delivered in a crisp white box complete with Sara Lois' signature teal, grey and white branding.
Material: Sterling silver
Height: 10mm, Width: 5mm approx
Chain: 18 inch trace
Code: SLN15
Please contact us if you would like a different length or type of chain.
Due to the handmade nature of the pieces all items are unique therefore there may be some slight variations to the pictures shown.
As all pieces are handmade please allow up to 14 days for delivery. However we can accommodate tighter time schedules if required, please contact us.