Multiple Bar Ring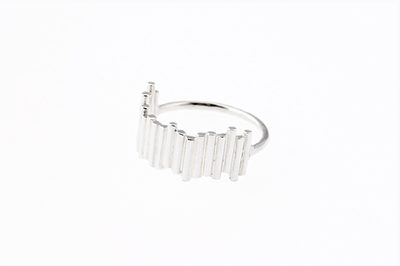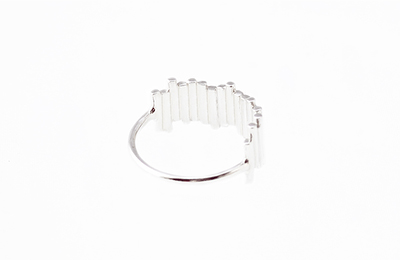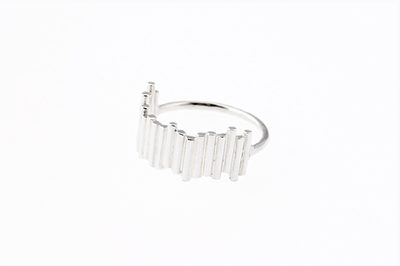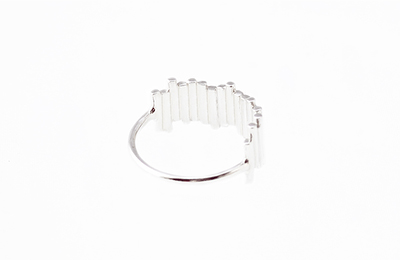 Multiple Bar Ring
Silver ring with decorative bar arrangement along the front half of the ring. The back half of the ring is a plain band for ultimate comfort when worn. Polished silver finish.
All of the beautifully handmade items are delivered in a crisp white box complete with Sara Lois' signature teal, grey and white branding.
Material: Sterling silver
Individual bar height: 8mm approx
Ring profile: Round 1.5mm diameter wire approx
Code: SLR13
All rings are available in sizes H-R online but please don't hesitate to contact us if you require a size that isn't listed.
Due to the handmade nature of the pieces all items are unique therefore there may be some slight variations to the pictures shown.
As all pieces are handmade please allow up to 14 days for delivery. However we can accommodate tighter time schedules if required, please contact us.