Large Bar Earrings (Bottom Oxidised Strip)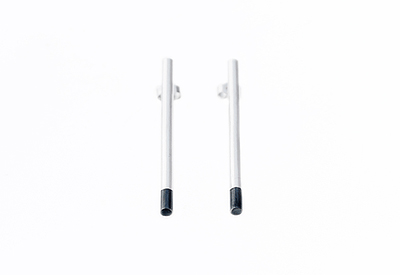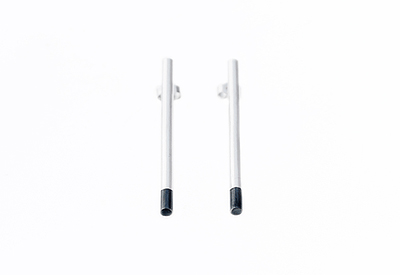 Large Bar Earrings (Bottom Oxidised Strip)
These large drop earrings are handmade from sterling silver wire with the tips oxidised and hang from the ear for a very dramatic look. Polished silver finish.
All of the beautifully handmade items are delivered in a crisp white box complete with Sara Lois' signature teal, grey and white branding.
Material: Sterling silver and oxidised sterling silver
Height: 45mm approx
Code: SLE19
All stud earrings have sterling silver posts and sterling silver butterfly earring backs.
Due to the handmade nature of the pieces all items are unique therefore there may be some slight variations to the pictures shown.
As all pieces are handmade please allow up to 14 days for delivery. However we can accommodate tighter time schedules if required, please contact us.